WLOY = Your Ramshead Live Ticket Connect!
October 25th, 2010 by The Professor
---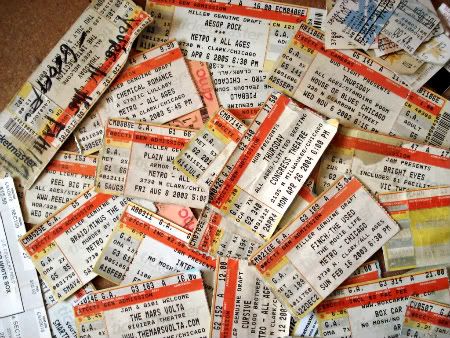 Want to go see a show at Ramshead Live! in Baltimore? You better pay attention to WLOY! We're hooking you up all semester long with tickets to:
10/27-The Disco Biscuits
10/30- Yonder Mountain String Band
11/02- The Cult
11/03- Little Big Town
11/04- All That Remains w. Asking Alexander/Born of Osiris/And She Whispered
11/05- Wolf Parade
11/07- La Roux, Far East Movement, Francis & The Lights
11/09- The Dandy Warhols w/Hopewell
11/10- The Black Crowes
11/11- DJ Shadow: Live from the Shadowsphere
11/14- John Butler Trio
11/19- Reel Big Fish vs The Aquabats
11/20- Railroad Earth w. Cornmeal
11/21- Joanna Newsom
11/27- Jah Works w. Fear Nuttin Band, Broken Coast
12/02- George Clinton & Parliament Funkadelic
12/04- The Comedians of Chelsea Lately
12/07- Matisyahu
12/08- Hinder w. Saving Abel, My Darkest Days, Default
12/26- Get the Led Out
12/30- Trombone Shorty & Orleans Avenue
Any questions? Yeah, we got you covered. How do YOU win? Listen to the station for on air giveaways, enter the drawings at all of our events, friend the Facebook page, and follow the Twitter feed for updates. WLOY wants to send you to Ramshead Live!
---